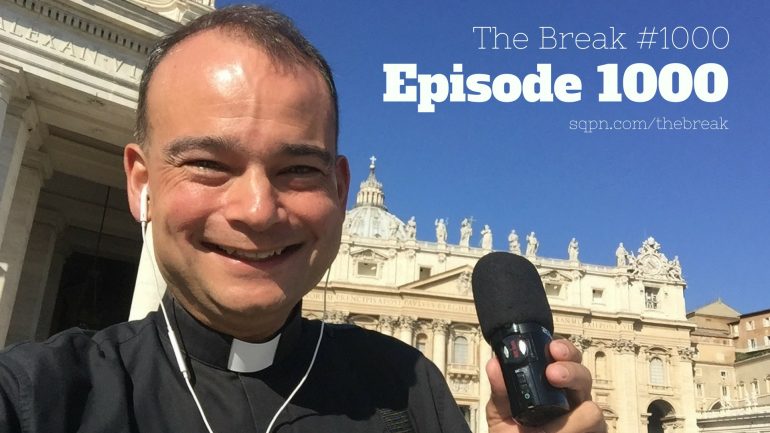 We have mentioned
Father Roderick from SQPN
previously, regarding his
YouTube videos that use LEGOs to present church teachings
.
Father Roderick is also a pioneer in the world of podcasting, and recently released the
1000th epiosde of The Brea
k, his flagship show.
The show has gone through a few iterations over the nearly 10 years that it has been around. For a time, it was a daily show, but now comes out (mostly) weekly. The show includes reviews of geek-related movies and TV, along with discussions of current history and information about the Catholic Church.
Congratulations to Father Roderick on reaching this impressive podcasting milestone. Here is to another 1,000 more!