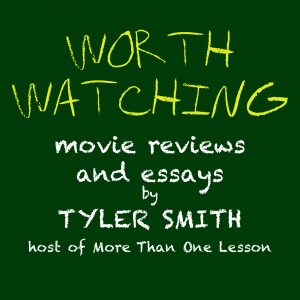 Our buddy Tyler Smith from the More Than One Lesson website and podcast network has a new crowd-funding effort. The specific details about the campaign, including the giving levels and rewards,
can be found here.
Tyler has attended a number of Christian pop culture and movie festivals over the last few years, and has found himself with nothing of his own to give away or sell at these events. The purpose of this Kickstarter project is to raise money to print a collection of Tyler's reviews and essays.
Tyler is an important voice in the world of Christian film criticism, and a work like this could help bring critical thinking and understanding of the role of film criticism to Christians interested in the arts.