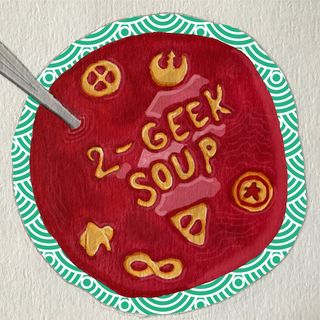 Another show has joined the
More Than One Lesson family of podcasts
, which promotes "movie talk for the discerning Christian."
Two Geek Soup
, hosted by John Viinalass and a revolving crew of co-hosts, has spent it first 20 episodes looking at all of the movies in the Marvel Cinematic Universe. So far, they have delivered an entertaining and thought-provoking look at these popular, popcorn flicks, finding illuminating and insightful things to say about each one.
I am looking forward to what films or franchises the podcast will take on next.