I wanted to give a "shout-out" to a new podcast that is taking a look at a genre that many Evangelical Christians are very wary of, to say the least.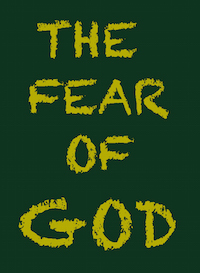 A spin-off from
More Than One Lesso
n, the podcast
The Fear of God
is a show that analyzes the horror genre from a Christian point of view. Hosts Reed Lackey and Nathan Rouse plan to look mostly at movies, but have mentioned that TV and comic books could eventually be discussed, as well. The first few episodes includes coverage of the movie
Devil
, and discussion of the
Conjuring
films is coming up soon.
I am not a fan of horror, but I am looking forward to listening to the discussions of horror that this show will bring. Check out their show for a weekly dose of the scary stuff.