Dedicated to wrestling with questions of faith, religion, and theology that arise in comic books and other pop culture media. Occasionally irreverent, rarely sacrilegious.
Saturday, March 17, 2018
Have a great Irish Day, by enjoying a terrific song by one of our favorite Irish bands, Iona.
Wednesday, March 14, 2018
From what I understand, the answer to this question from a Christianity Today article seems to be: "Not all that well." In the course of adaptation, some things have to be lost, but according to Madeleine L'Engle, the spiritual themes were the core to the book. It would be a shame to lose that aspect of the work.
Friday, March 9, 2018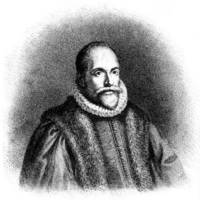 On our podcast episodes, we have made it clear that our theology is informed by the Arminian viewpoint of systematic theology. In a world awash in Reformed/Cavinist theology, it's always refreshing to find a blog or podcast that presents a systematic theology from that worldview.
One such podcast,
The Remonstrance Podcast
, does an excellent job digging deeply into the distinctives of Wesleyan-Arminian Theology. They put out an average of two episodes per month, and they tend to run in the 35- to 50- minute range. This makes for good digestible podcasts.
The hosts do their best to be positive, to be pro-Arminian, but that does by necessity require that they occasionally critique Calvinism. But even then, the show is positive and thoughtful. Anyone interested in an in-depth exploration of Arminianism should check out this podcast.